Members
The Members are the guardians of the Trust's constitution, determining the governance structure of the Trust, providing oversight and challenge to the Directors, ensuring the charitable objects of the Trust are being fulfilled.
Charles Glanville - CHAIR OF THE BOARD OF MEMBERS
Having studied Physiology and Pharmacology, Charles worked in research at the Royal London Medical School, before transferring to the NHS and serving as Head of Respiratory Physiology at Papworth Hospital from 1988 to 1995.
In 1995 he founded Thoratec Europe Ltd, based in Huntingdon and served as Managing Director until 2013, responsible for all aspects of worldwide business outside of the United States, before the company was acquired by St Jude Medical.
Since 2014 he have consulted with a number of international medical device companies including 3-D Matrix (Japan), Clearline MD (Boston, US) and served as CEO International for Reliant Heart (Houston, US), from 2015 to 2016.
Charles has served as a school governor since 2013 including a period as chairman of governors of a local school.
Brian Message - Chair of the board of TRUSTEES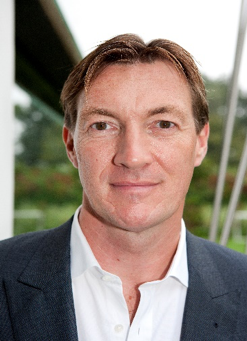 Brian has significant leadership experience in setting up and running organisations from inception, navigating various rounds of fundraising to ultimate sale, including the businesses of Stephen Webster and Fine Burger.
Due to his financial background, he has and has had operational oversight over the financial wellbeing of many of the operations where he is/was a director.
Through his work within the music business Brian has significant experience of 'change management' with a reputation for being at its vanguard. As chairman of the MMF, he led an organisation of over 500 managers through a seismic technological revolution.
Very much a people person, Brian is known for being able to construct and motivate teams and drive innovation, especially when it comes to new technology and new working practices. He is passionate about using his skills in helping education to evolve and to meet the challenges of the 21st century.
HARPRIT JOHAL - MEMBER
Harprit became ACCA qualified in 1996 and has 20 years of experience in finance. He has worked across a range of sectors from education, construction, marketing and music management. Since 1998, he has held the position of Head of Finance at ATC Management Ltd. With his significant financial experience, Harprit believes the bed rock of all successful business is sound financial control!
CHARLIE SINCLAIR - MEMBER
Post graduating in Law from Leeds & Leuven Universities Charlotte's career started in marketing in the leisure sector before specialising in advertising. Her career in both Client services and later Production, saw her work on many award winning campaigns for Clients such as Sony, Audi, Barclays, Tesco, & Virgin to name but a few.
Her career culminated in her becoming a Managing Partner at Bartle Bogle Hegarty, an award winning London agency, where she was also Head of Production. Talent development was always a major passion and focus and she was responsible for devising and overseeing the internship programme for BBH.
In 2017 she became a consultant for Warner Music which was developing its in house content production team.
She now consults for the charity 'Create Jobs', which helps young people from under represented backgrounds secure paid internships in the creative sector. The organisation works with industries to devise & deliver tailored training programmes that help participants learn the relevant skills for entry level employment opportunities.