Our Sponsor
Our Sponsor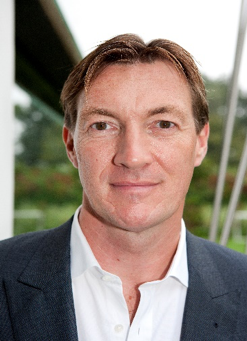 Not all multi academy trusts have a sponsor.
The ACES Academies Trust is delighted to have Brian Message as its sponsor.
The role of sponsor is not to add personal finance to the trust but to add value to the overall direction, effectiveness and performance of the trust.
Within our trust Brian Message has a number of clear functions:
to be the chair of the board of trustees;
to work with the Chief Executive Officer to establish the vision for the trust and the year on year priorities;
to work as a champion and advocate for the trust in all areas but especially in the interface between ACES and the business community;

to bring the skills of a successful businessman to the trust and in particular to encourage the trust to take a global perspective whilst remaining true to its local community.
Who is our sponsor?
Brian is an experienced and successful businessman having operated in many fields but primarily within the music industry. Since 1995 he has been a partner in Courtyard Management; the organisation which manages Radiohead. He was the co-founder in 2002 of ATC, an umbrella business set up to manage established and emerging musical acts. Brian still leads ATC, the business now representing many acts through its London and Los Angeles offices. Between 2009 and 2014 he was the chair of the Music Managers' Forum, the world's largest trade organisation for artist management.
In addition to music Brian has been a director of a number of growth companies including Stephen Webster Jewellery and The Fine Burger Company. In 2016 he helped launch the fashion business, The Vampire's Wife and recently became its chairman.
On a personal note, he has been married for almost 20 years, has 5 children and lives in North London. He was educated at a secondary comprehensive school in Hereford and graduated with a 2:1 in Geography from Southampton University. Upon leaving Southampton, he worked for 4 years at Arthur Andersen where he qualified as a chartered accountant.
Why has the sponsor chosen to work with ACES Academies Trust?
Working as the sponsor of ACES allows Brian the opportunity to bring his skills from the world of business, in particular that of change management, into the education sector and to improve the experience and outcomes for both young people and for the teams who work in schools.
His particular interest in schools comes from a belief that technology will have an increasingly significant impacts on both schooling and the ever-changing job market.
Given this, he believes that we need to help young people make better informed choices about their futures and help them be aware of all routes to fulfilling their post school potential. Much of Brian's work is in the field of identifying, developing and nurturing talent. This is directly applicable to the education sector in terms of students and their paths through and out of formal education. It is equably applicable to recruitment and retention within schools and ACES sees the growth of its own future leaders as being a core function.
Having identified a desire to work with schools in a MAT, Brian viewed a number of opportunities across the East of England. The Cambridgeshire area is easily accessible from both his work and home in London but, most importantly, he identifies with the potential recognised by school leaders in this area and their ambition for what this opportunity represents for their communities.
As someone who works globally, Brian is clear that one of his key roles is to examine what is developing and working internationally, with a view to bringing what is relevant into the local community in order to contribute to the future successes of our young people.
Having been successful in his own areas, Brian is keen to use his skills and experience to benefit schools in the Huntingdonshire area with a clear expectation of success. This is not a vanity project for him, but a real opportunity to create an interface between the worlds of education and business, with a strong focus on improving the outcomes and life chances of young people.
What skills does the sponsor bring to ACES?
Within his field Brian is recognised as a skilled manager of change; this will often involve taking a non-conventional approach to a problem. As part of the team behind Radiohead, Brian was instrumental in the journey that saw the band self-release their seventh album "In Rainbows" in 2007. The band became the first superstar artist not to renegotiate and extend their contract with their record label. Instead they opted to be free agents in order to sell their music directly to fans through their website. This is now fairly common across the industry and has given artists more freedom in terms of how, when and with whom they release music. Brian's role in this was to create an alternate vision of how the industry could operate and, once calculated risks had been properly researched, planned for and minimised, to help execute a plan. The ability to look at problems from a fresh perspective and to encourage people to take risks, makes him an excellent asset in terms of setting an ambitious direction for ACES and in helping to plan strategies to achieve these ambitions.
Between 2009 and 2014 Brian was the Chair of the Music Managers Forum. Recognising that the previous leadership of this group had become stale and was focused too much on outdated business models, with the support of the management community, he replaced the board, became the new chairman and moved the function of the group into new 21st century practices. His role was to encourage funding and sponsorship for the group (provided by Google and Spotify) and also to build a new team without losing the momentum of an existing organisation. The experience of this has given Brian a clear sense of what can be achieved by refocusing an organisation and developing a team around a new set of priorities. At the outset of ACES, the ability to bring disparate groups together under a common, agreed purpose, is essential to our initial success and long term potential.
The idea of team building has been central to all of Brian's work. He is currently the Chairman of 'The Vampire's Wife', a fashion company formed in 2016. His role has been to take the ideas of Susie Cave and Alex Adamson and to help them build this into a successful business. Again, the strategy has been non-conventional with sales being focused on the high margin, direct to consumer market. By disrupting the traditional wholesaler and retailer model the company has quickly created a reputation as an exciting and innovative brand business. Through the mentoring of management teams with little experience in business, Brian has been able to give them the confidence and sense of ambition to succeed and to take calculated risks. ACES is keen to establish a unique reputation for standards, innovation and ambition. Such experience will bring a sense of what is possible to schools and leaders within the trust.
ATC also offers an innovative model of how the music industry can function more effectively. In a more conventional model, artists would have a manager operating virtually in isolation. ATC became one of the first management agencies to set up an umbrella organisation bringing managers together to share facilities and share support services. This model of sharing common structures and support to allow a clear focus on the front end of the business, is an approach that Brian is keen to bring to his work as part of ACES. Where rationalisation can be found this has the potential for cost savings and the releasing of greater resource to focus on the classroom experience for young people.
Brian is a chartered accountant by training and this remains a particular strength in all areas of his work. He has a high level of comfort with large and complex budgets (including those much larger than the proposed MAT budget). As a trust we take great comfort in the probity of his skills as a financial manager. His skills range from long term financial planning and accounting through to innovative models of development finance such as crowd funding. There is no doubt that the current climate of education funding is complex and leaves all schools with challenges. The skills of this sponsor will allow ACES to get maximum return from the funding it does receive and also to access other forms of funding and sponsorship where needed.
What does the sponsor want to achieve?
The success of ACES will be measured by sustained improvements in outcomes for students. Brian and ACES also aspire to create a MAT which focuses on the whole child and, in particular, on the qualities of aspiration, creativity and excellence, which we believe are critical success factors in terms of employability.
ACES MAT aims to stand out from others. The MAT should have the capacity to deliver quality, initially on a small scale, but with clear aspirations for future growth. We hope to create a MAT which offers something which is better and different from existing organisations, in terms of the models it uses and the range of experiences upon which it draws. By using innovative solutions which are seen globally, we aspire to give ACES a strong reputation within the local, national and international communities.
The first priority is to enhance the culture of excellence and capacity in the founder schools (other areas for future growth are outlined elsewhere). Part of this is the recruitment and retention of high quality staff. This will be encouraged with a high profile given to CPD ad also creating opportunities for internal promotion and career development.
Brian is adamant that 21st century schools need to explore more innovative use of technology to support all of its functions. If a school is spending 70-80% of its budget on staffing, then the opportunity to use technology to empower change and also to perform routine functions must be taken. ACES would seek to put the creative use of new and emerging technology at the forefront of the student experience.
As a cross phase MAT, we have the opportunity to help share the focus and direction of the 5-18 journey with families. This would include clear transition support across the phases and a strong focus on the transition into post 18 training, study or employment through up to date and appropriate information, advice and guidance.
Alongside curriculum innovation and improving the student experience, ACES would be looking to appoint a Business Development Officer to source funding and to liaise with local and national businesses. One of the functions of the sponsor is to create an environment like that of pencil.org in New York which provides a focused forum for business and schools to come together to support work which is of mutual benefit. In Brian Message, ACES has a sponsor with the outlook and capacity to create an innovative working model, which brings the worlds of business and education together to improve the experience and outcomes of young people in the area.